IOSD affiliated Online MBA in Sustainable Development
As one of the earliest international organizations dedicated to sustainable development with a focus on the economic growth of the Global South, IOSD refers interested individuals to the specialized online MBA degree in sustainable development created by IOSD and EUCLID. IOSD and EUCLID offer two distance / online master degree programs in Sustainable Development with degree issuance by EUCLID (Pôle Universitaire Euclide / Euclid University) which is the umbrella intergovernmental organization for the International Organization for Sustainable Development, under Section X of the intergovernmental convention registered as United Nations Treaty Series certificate 49006/49007.
2016 RANKING: EUCLID MBA SUSTAINABLE DEVELOPMENT PROGRAM RANKED #1 BY LEADING UNIVERSITY REVIEW SITE
EUCLID has been officially notified that its MBA in Sustainable Development program has been ranked #1 by the independent http://www.bestcollegereviews.org/ website. The article entitled "The 23 Best Online MBA Programs In Sustainability" assessed various programs on the basis of affordability, flexibility and academic reputation. Other ranked programs included University of Colorado—Denver, UMass Dartmouth, Marylhurst University, Walden University and Presidio Graduate School.
For more information:http://www.bestcollegereviews.org/top/online-mba-sustainability-programs/
The IOSD EUCLID online MBA program in Sustainable Development is designed for undergraduate students and working professionals who desire to make a contribution to the emerging field of Sustainable Development (SD) while acquiring a solid MBA core competency. In this sense, the program blends a Global South focused SD component which complements an MBA core that encapsulates the best of US-based MBA programs, thanks to a careful selection of textbooks and multimedia modules.
Sustainable Development is a new and critical area of theoretical and practical knowledge which offers a strong career outlook within international organizations, NGOs, private foundations, governmental agencies, as well as multinational corporations.
In theory and practice, this MBA in Sustainable Development prepares graduates to grasp the complex issues that affect economic development and where poverty, culture and economic development are all deeply interconnected. Students will be able to take advantage of the IOSD sponsorship of this program with a one year appointment as technical advisor to the IOSD Secretariat General.
In order to maximize the impact of this specialization, graduates are strongly encouraged to pursue further studies at the doctoral level. Students are also encouraged to secure a local or distance internship at a suitable institution as they reach the end of their curriculum.
---
Program Courses (Required Courses)
Please note that standard roadmaps do not apply to post-graduate programs.

The total number of required credits is 36 (US format, without thesis option) or ECTS.
PRIMARY COURSES

Course Name


International Academic and Professional Paper Writing

Argumentation and Critical Thinking

MBA Core (MBA Essentials with Fundamentals of Management)

Economics Module

Culture and Global Change

The Economist Review

Introduction to Sustainable Development

Ecological Economics

Economic Development

Africa's Economic Development

International Organizations I

Total Credit Hours (USCH):

32

---
Program Brochure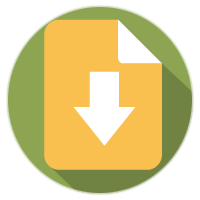 ---
Tuition and Registration
The total tuition of the program (36 US credits / 60 ECTS) is USD 6,070 which includes the initial admission fee (USD 850) and 36 credits at USD 145 per credit.
By arrangement with ECOWAS, ECOWAS resident are eligible to take advantage of a partial scholarship on the tuition.
Interested applicants should apply through the EUCLID web site.