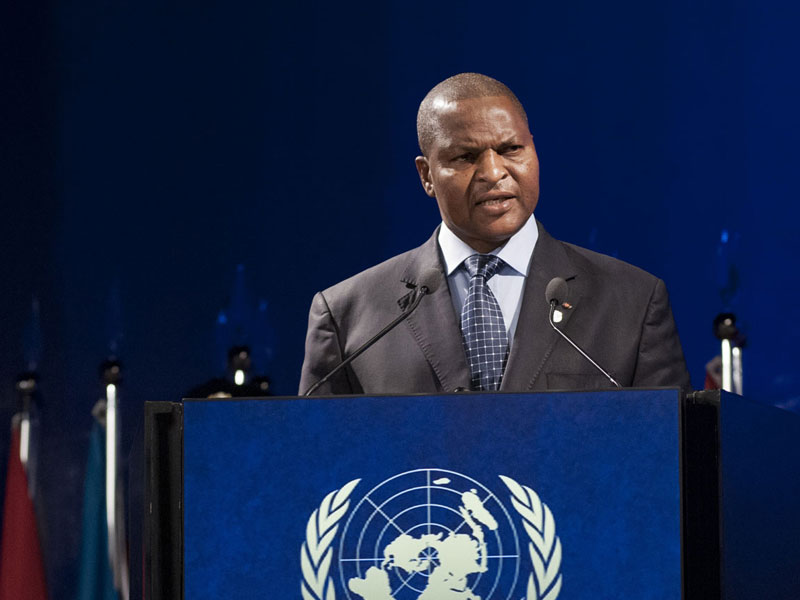 IOSD and EUCLID University
EUCLID (Euclid University) is both IOSD's parent institution (since 2008) but also, historically, its brainchild. Today and after years of hard work, Euclid University (EUCLID for short) has become a sizable and respected institution of higher learning with a very rare status as an intergovernmental organization.
It all began in 2004/2005 with the launch of IOSD as an international non-governmental organization under the dynamic leadership of a then young Pakistani businessman with a passion for Africa, Islamic economics and international affairs. Syed Zahid Ali, as President of IOSD in its NGO form, took on almost by accident a project that had the same overarching vision: sustainable development (SD). That project was called "Euclid" and it has begun in Washington DC in June 2004 at one of the many meetings of the OIC/ICCI region where Mr Zahid Ali was known and active.
Soon after, IOSD agreed to become the umbrella organization and administrator for a small group of universities eager to teach and promote sustainable development, notably the University of Bangui which was led by the dynamic and bright (holding two Ph.D. in mathematics is convincing enough) Faustin Touadera. Little did we know at IOSD that the rector of the University of Bangui would soon after become the Prime Minister of his country and staunch supporter of the IOSD-Euclid vision. In 2006/2007, IOSD signed an agreement with 3 universities (University of Bangui, University of N'Djamena, and ULI Brussels) and began looking for volunteers to bring the "Euclid" vision to life. This vision was also embraced by the Islamic Chamber of Commerce and Industry because both Chad and the Central African Republic were OIC member or observer States. Two distance learning programs were developed with a solidly international support team: a Master's degree in Sustainable Development, and a Master's degree in Diplomacy and International Affairs.
Photo above: a young Syed Zahid Ali presenting the IOSD vision to global leaders in 2008
As soon as the programs were finalized, documented and announced, the interest was great, mostly on the part of active diplomats in developing countries with a great need for capacity development in international relations. This was the positive side of things for IOSD and the "Euclid Consortium."
The not so positive news that the consortium arrangement with 4 members (one NGO, one private university in a deregulated country such as Belgium, and two national institutions) was going to be challenging. The "Euclid University" programs were registered as an extension for the University of Bangui, formally accredited by the Ministry of Higher Education of Chad (for participation of the University of N'Djamena) and based in Brussels at ULI… It was a time when the West World, for lack of a better term, was trying to curb higher education globalization and impose its own control systems on foreign institutions. To an extent, it was understandable, even though the rationale was a mixture of sound quality control, protectionism, and also occasional "pride and prejudice." For this reason and in this context, the "Euclid Consortium" was not going to work out with its current structure and degree-granting mechanism. So when foreign governments expressed interest in adopting what had become ICCI-endorsed programs, the discussion quickly moved to New York (where many officials would be trained at the Permanent Missions to the UN) and this is where the instrument redefining "Euclid" as an intergovernmental institution was drafted, adopted and approved. For IOSD, the "Euclid Consortium" (becoming EUCLID) was taking on a life of its own and the relationship had to be redefined in a manner that makes sense and rewarded the work accomplished. So (1), the IOSD Secretary General was appointed as first Executive President / Secretary General of EUCLID. (2) IOSD was swallowed up inside EUCLID and because an affiliated institute (with an undefined legal status). (3) The consortium would continue to exist and the new institution EUCLID would by statutes become a member of the consortium.
Technically and legally, EUCLID / IOSD began its new existence in April 2008, and many countries (and their students) came on-board. IOSD was put on the proverbial back burner as EUCLID became the primary organization.
Every year after 2008 brought new challenges and success. Because some people refused to believe that the treaty and with it the new institution really existed, it was all the more vital to fast-track the UN treaty registration which (as IOSD learned in New York) can take several years due to the backlog. However, the UN Secretariat indicated that it would be best to make a few amendments to the existing text to ensure full compliance with emerging standards in treaty drafting. The UN's instructions were carefully followed, leading to the finalization and approval of what would become UNTS 49007. Finally, after consulting with signatory States, the UN published both agreements in their UNTS database, in December 2010. Completing this procedure was important to obtain WIPO article 6ter protection and a confirmed IANA .int domain among other signs of institutional progress.
Then, signing a headquarters state with the new institution was the next essential step. At first, EUCLID remained glued to the Euclid Consortium and to ULI in Brussels, as was authorized by the treaty. But Belgium was not a EUCLID Participating State and had a strange provision in its constitution that prevented effective government regulation of higher education institutions. ULI, a legitimate and rigorous private university that mostly served African students wishing to study in the European capital, was legally allowed to function and to confer degrees, but these degrees had no legal effect in Belgium and lacking the accreditation granted to government-established institutions. Happily, EUCLID's roots in Bangui continued to flourish. EUCLID was given space at the Center for Multimedia Resources, and the former rector now Prime Minister gave his full support not only to the Central African Republic joining EUCLID (which he personally signed) but also becoming the headquarters host. Finally, EUCLID completed the last step for any international organization having completed all the required processes, but formally signing a headquarters agreement in March 2011. However, starting in December 2012, the security situation in Bangui (and the entire country) greatly deteriorated. By mid-2013, it was clear that EUCLID needed to relocate its operational headquarters to another Participating States to ensure continuity and credibility. Thankfully, the Gambia was keen to offer its support, leading to the signature of EUCLID's second headquarters agreement in August 2013. Both headquarters agreements apply to IOSD as well as EUCLID, EUCLID being the institution having international legal personality and therefore able to sign agreements with sovereign states…
In 2015, IOSD was fully reactivated with a very distinct mandate and its own unique services.
---
See also: